Professional Lasting Lashes Training Course.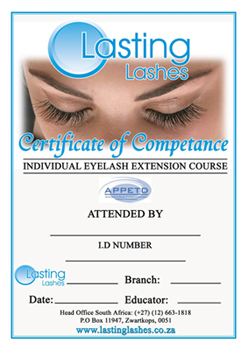 When you attend your eye lash extension course, (and you should) you will be provided with a comprehensive kit to help you kick start your lucrative new eye lash extension business. You just need to market, to make it a viable reality. And we will help you with that too.
.
• Training will be conducted over a 2 day period.
• Theoretical, practical & business concepts are to be taught.
• All students are responsible to provide models for practice purposes.
• Students will be given at least a month to prepare for their examination after the completion of the training.
• A certificate of competence will be issued once competency tests have been completed and competency evaluated.
COST: ONLY R5000 (Huge investment opportunity to earn a lot of money)
KIT CONTENT INCLUDED WITH YOUR 2 DAY LASTING LASHES EXTENSION COURSE: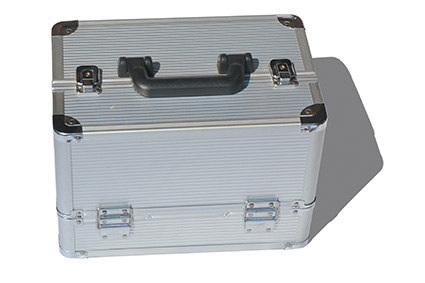 The most complete and comprehensive kit available in South Africa. Everything you need to kick start you new profitable business adventure. Add additional income to your existing beauty business. Beautiful eyes make for happy clients who will come back for more.
Just look at what you get in addition to your valuable training:
Aftercare brochure small (50)
Alcohol swabs (2)
Airblower black professional
Anti bacterial soap 200ml
Black coating
Bonder black prof
Certificate
Cleanser/dehydrator for eyelashes
Client record card (2)
Cotton ear buds (100)
Cotton facial pads (80)
Cosmetic case silver large
Debonder
Eyelash / brow comb
Eye makeup remover
Eye pads prof gel (10 pairs)
Face mask 2 ply + loop (100)
Jade stone
Marketing brochure for salon (20)
Mascara brush
Mascara unstoppable eye extensions
Manual lasting lashes,
Manicure brush
Mink lashes 12mm 0.20mm j curve gold
Mink lashes 11mm 0.20mm c curve gold
Mink lashes 10mm 0.20mm j gold
Mink lashes 10mm 0.20mm c gold
Microbrush (10)
Mop caps (1)
Scissors stork
Silicone lash preparation pad
Sterilizer + spray 200ml
Transpore tape 50mm
Tweezer cleaner
Tweezer forceps ultra professional
Tweezer sharp black deluxe
Tweezer forceps black deluxe
8mm 0.20/0.25mm j satin blk lashes
11mm 0.20/0.25mm c satin blk lashes